Patrick M. Beardsley, Ph.D.
Professor Emeritus & Distinguished Career Professor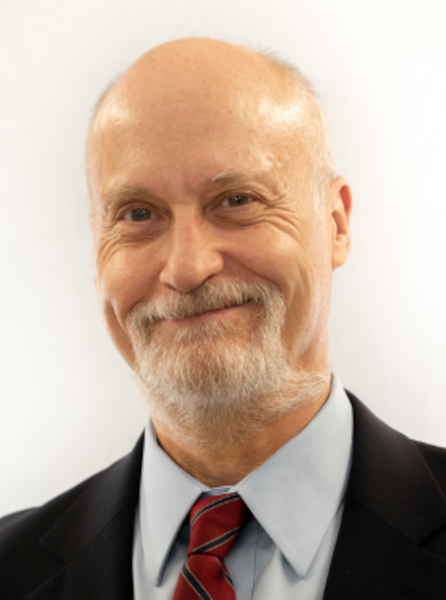 Adjunct Professor
Department: Department of Pharmacology and Toxicology
Phone: (804) 828-5185
Fax: (804) 828-2117
Email: patrick.beardsley@vcuhealth.org
Address/Location:
Robert Blackwell Smith Building, Room 756B
410 North 12th Street
Box 980613
Richmond, Virginia 23298
Education
University of Minnesota, 1982
Research interests
Behavioral pharmacology of drugs of abuse
Medication development for CNS disorders
The way in which a drug can control or modify behavior is dependent upon several factors. The identification of these controlling factors and their interrelationships with the direct pharmacological actions of drugs is the domain of the science of behavioral pharmacology. My research interests involve these questions of behavioral pharmacology. In particular, I am interested in answering questions about the nature of the controlling determinants involved in drug abuse and the development of medications for treating drug abuse and other neurological disorders such as post-traumatic stress disorder, depression and psychosis.
I have sought leads to the answers to these questions by using a variety of laboratory animal models. For drug abuse related projects I have used procedures that closely parallel human experimental procedures or clinical phenomena. These models include physical dependence, self-administration and drug-discrimination procedures that model the withdrawal effects of drugs, their rewarding and subjective effects, respectively. For developing medications for other neurological disorders, I have used a variety of behavioral pharmacological procedures, including Pavlovian-conditioned fear, startle and locomotor activity procedures. I collaborate with biochemists and geneticists who use additional procedures such as metabolomics and DNA methylation analyses to further help our understanding of the mechanisms mediating a drug's or a neurological disease's effects for the development of medications.
Selected publications
Elder HJ, Varshneya NB, Walentiny DM, Beardsley PM. (2023) Amphetamines modulate fentanyl-depressed respiration in a bidirectional manner. Drug and Alcohol Dependence 243: 109740.
Bespalov, AY, (А.Ю. Беспалова), Zvartau, E., (Э.Э. Звартау), Beardsley, PM, (П.Бирдсли), & Katz, JL, (Дж. Катца) (Eds). (2013). Textbook on Behavioral Pharmacology (Фармакология поведения). St. Petersburg, (Санкт-Петербург) Russia (Россия): Pavlov Medical University Press (Издательство СПбГМУ им. И.П. Павлова) (awardee of Best Medical & Pharmaceutical Textbook of the Year for Post-Graduate Studies, 2013; Russian Federation).
Beardsley, P.M., Zhang, Y. (2018). Synthetic Opioids. Handb Exp Pharmacol 252, 353–381. https://doi.org/10.1007/164_2018_149
de la Fuente Revenga, M., Zhu, B., Guevara, CA, Naler, LB., Saunders, JM., Zhou, Z, Toneatti, R, Sierra, S, Wolstenholme, JT, Beardsley, PM, Huntley, GW, Lu, C, & González-Maeso, J. (2021). Prolonged epigenomic and synaptic plasticity alterations following single exposure to a psychedelic in mice. Cell Reports, 37(3), 109836. https://doi.org/10.1016/j.celrep.2021.109836
Enga, RM, Jackson, A, Damaj, MI, Beardsley, PM, (2016). Oxycodone physical dependence and its oral self- administration in C57BL/6J mice. Eur J Pharmacol 789, 75–80. https://doi.org/10.1016/j.ejphar.2016.07.006
Beardsley, PM, and Hauser, KF (2014). Glial modulators as potential treatments of psychostimulant abuse. Advances in Pharmacology, 69, 1-69. doi: 10.1016/B978-0-12-420118-7.00001-9
Beardsley, PM, and Shelton, KL (2012). Prime-, stress-, and cue-induced reinstatement of extinguished drug-reinforced responding in rats: cocaine as the prototypical drug of abuse. Current Protocols Neuroscience, Chapter 9(Unit 9.39), 1-40. doi: 10.1002/0471142301.ns0939s6