Joel E. Schlosburg, Ph.D.
Assistant Professor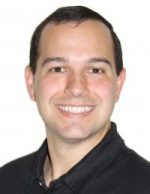 Department: Department of Pharmacology and Toxicology
Phone: (804) 628-7646
Email: Joel.Schlosburg@vcuhealth.org
Address/Location:
Molecular Medicine Research Building, Room 3040
1220 East Broad Street
Box 980613
Richmond, Virginia
Education
Virginia Commonwealth University, Ph.D., 2010
The Scripps Research Institute, Postdoctoral Fellow, 2010-2016
Research interests
Cannabinoids, opioids, and drugs of abuse
Endocannabinoid system in reward/stress
Stress resilience and comorbid factors to drug taking
My laboratory focuses on long-term models of excessive drug taking, to provide a more holistic basis for studying potential therapeutic targets and consequences of drug addiction. Work in the laboratory revolve around extended-access drug self-administration paradigms, as well as tracking and tracing of behavioral and physiological markers during the transition from stable to excessive drug seeking and intake. Among the aspects of interest includes pain sensitivity, anxiety, depressive-like states, and markers of stress.
Studies also include potential factors that may impact relapse, recovery, and response to drug re-exposure. Measures of intracranial self-stimulation (ICSS) in response to drug intake, both passive and active, as well as during withdrawal and abstinence, provide insight into mood and reward states throughout the various stages of drug use.
Current treatment targets of interest include the kappa opioid receptor/dynorphin system, the endocannabinoid system, and drug of abuse vaccines.
Selected publications
Whitfield TW Jr, Schlosburg JE, Wee S, Gould A, Vendruscolo LF, Koob GF. (2015) Kappa opioid receptors in the nucleus accumbens shell mediate escalation of methamphetamine intake. J Neurosci 35(10):4296-305
Wade CL, Schlosburg JE, Vendruscolo LF, Hernandez DO, Koob GF. (2014) Compulsive-like is responding for opioid analgesics in rats with extended access. Neuropsychopharmacology 40(2):421-8
Schlosburg JE, Kinsey SG, Ignatowska-Jankowska B, Ramesh D, Abdullah RA, Tao Q, Booker L, Long JZ, Selley DE, Cravatt BF, Lichtman AH. (2014) Prolonged monoacylglycerol lipase blockade causes equivalent cannabinoid receptor type 1 receptor-mediated adaptations in Fatty Acid amide hydrolase wild-type and knockout mice. J Pharmacol Exp Ther. 350(2):196-204
Park PE, Schlosburg JE, Vendruscolo LF, Schulteis G, Edwards S, Koob GF. (2014) Chronic CRF1 receptor blockade reduces heroin intake escalation and dependence-induced hyperalgesia. Addict Biol 20(2):275-84
Schlosburg JE, Whitfield TW Jr, Park PE, Crawford EF, George O, Vendruscolo LF, Koob GF. (2013) Long-term antagonism of κ opioid receptors prevents escalation of, and increased motivation for, heroin intake. J Neurosci33(49):19384-92
Schlosburg JE, Vendruscolo LF, Bremer P, Lockner JW, Wade CL, Nunes AA, Stowe GN, Edwards S, Janda KD, Koob GF. (2012) Dynamic heroin vaccine blocks relapse and compulsive intake of heroin. PNAS 110(22):9036-9041
Vendruscolo LF, Barbier E, Schlosburg JE, Misra KK, Whitfield TW Jr, Logrip ML, Rivier C, Repunte-Cononigo V, Zorilla EP, Sanna PP, Heilig M, & Koob GF. (2012) Corticosteroid-dependent plasticity mediates compulsive alcohol drinking in rats. J Neurosci32(22):7563-71
Vendruscolo LF, Schlosburg JE, Misra KK, Chen SA, Greenwell TN, & Koob GF. (2011) Escalation patterns of varying periods of heroin access. Pharmacol Biochem Behav.98(4):570-4