Amy W. Lasek, Ph.D.
Professor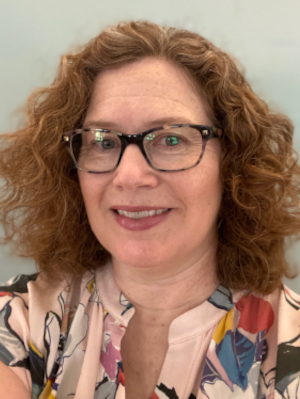 Department: Department of Pharmacology and Toxicology
Phone: (804) 628-8684
Email: Amy.Lasek@vcuhealth.org
Address/Location:
Molecular Medicine Research Building, Room 2050
1220 East Broad Street
Richmond, Virginia 23298
Education
Research interests:
Alcohol Use Disorder
Molecular and Cellular Neuroscience
Brain Extracellular Matrix
Signal Transduction
Epigenetics and Transcription
Research Summary
Alcohol use disorder (AUD) is a medical condition characterized by an inability to stop or control alcohol use despite negative consequences. AUD has a profound negative impact on the health of individuals and their interpersonal relationships and is the third-leading preventable cause of death in the United States. Although there are FDA approved medications to treat AUD, they have limited effectiveness; thus, there is a great need to find new targets for pharmacotherapy. The overall goal of my laboratory is to discover genes and signaling pathways that contribute to AUD as potential new targets. We are a neuroscience laboratory that employs behavioral, pharmacological, molecular, and cellular techniques in genetically modified mice to understand the brain mechanisms that contribute to high levels of alcohol intake.
Selected publications
Chen, W.-Y., Chen, H., Hamada, K., Gatta, E., Chen, Y., Zhang, H., Drnevich, J., Krishnan, H.R., Maienschein-Cline, M., Grayson, D.R., Pandey, S.C., & Lasek, A.W. (2021) Transcriptomics identifies STAT3 as a key regulator of hippocampal gene expression and anhedonia during withdrawal from chronic alcohol exposure. Transl. Psychiatry 11:298. PMCID: PMC8170676.
Hamada, K., Ferguson, L.B., Mayfield, R.D., Krishnan, H.R., Maienschein-Cline, M., & Lasek, A.W. (2021) Binge-like ethanol drinking activates ALK signaling and increases the expression of STAT3 target genes in the mouse hippocampus and prefrontal cortex. Genes Brain Behav. Feb 28;e12729. doi: 10.1111/gbb.12729. PMCID: PMC8944393.
Vandegrift, B.J., Hilderbrand, E.R., Satta, R., Tai, R., He, D., You, C., Coles, C., Chen, H., Brodie, M.S. & Lasek, A.W. (2020) Estrogen Receptor α Regulates Ethanol Excitation of Ventral Tegmental Area Neurons and Binge Drinking in Female Mice. J. Neurosci., 40(27):5196-5207. PMCID: PMC7329299.
He, D. & Lasek, A.W. (2020) Anaplastic lymphoma kinase regulates internalization of the dopamine D2 receptor. Mol. Pharm., 97:123-131. PMCID: PMC6964149.
Chen, H. & Lasek, A.W. (2020). Perineuronal nets in the insula regulate aversion-resistant alcohol drinking. Addict. Biol., 25(6):e12821. PMCID: PMC7032993.
Hilderbrand E.R. & Lasek, A.W. (2018) Estradiol enhances ethanol reward in female mice through activation of ERα and ERβ. Horm. Behav., 98:159-164. PMCID: PMC5829002.
Satta R., Hilderbrand E.R., & Lasek A.W. (2018) Ovarian Hormones Contribute to High Levels of Binge-Like Drinking by Female Mice. Alcohol. Clin. Exp. Res., 42(2):286-294. PMCID: PMC5785425.
Dutton, J.W., Chen, H., You, C., Brodie, M.S. & Lasek, A.W. (2016) Anaplastic lymphoma kinase (ALK) regulates binge-like drinking and dopamine receptor sensitivity in the ventral tegmental area. Addict. Biol. 22(3):665-678. PMCID: PMC4940304.
Chen, H., He, D., & Lasek, A.W. (2015) Repeated Binge Drinking Increases Perineuronal Nets in the Insular Cortex. Alcohol. Clin. Exp. Res., 39(10):1930-8. PMCID: PMC4592458.
He, D., Chen, H., Muramatsu, H., & Lasek, A.W. (2015) Ethanol activates midkine and anaplastic lymphoma kinase signaling in neuroblastoma cells and in the brain. J. Neurochem., 135(3):508-21. PMCID: PMC4618084.
A complete list of my publications can be found at:
https://www.ncbi.nlm.nih.gov/myncbi/amy%20wolven.lasek.1/bibliography/public/